Giddy on up to the GRUENE Hall Gospel Brunch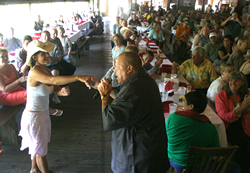 When was the last time you spent a peaceful day or 2 enjoying the riverside getaway of Gruene? To quote the old Wolf Brand chili commercial…"Well, friend…that's been T-O-O long!" And if you've never been to this picturesque, visitors Mecca outside of New Braunfels, saddle up whatever you ride and giddy on up to Gruene.
As their website explains, this all-inclusive historic German village,"is conveniently located between Austin and San Antonio, and a little behind the times." If you're wondering, it's pronounced like the primary color found in every kid's Crayon box…green. Like the line in Gruene Hall Blues, written by Bret Graham, the talented singer/songwriter who MC's the notorious Gruene Hall Gospel Brunch, "it looks like 'Grew-in', but it sounds like Green."
This spirit-filled musical food gala is the prize-winning dessert to complete a day or week-end indulging in all this Hill Country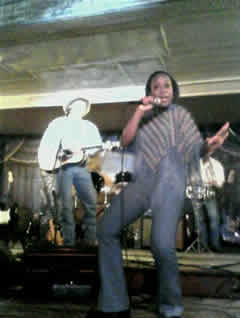 haven offers. Held the 2nd Sunday every month in the historical open-air building known as Texas' oldest dance hall, the Gospel Brunch is a special treat everyone should taste, at least once.
Here's a few tips for planning your Gruene Hall Gospel Brunch adventure. First, it's always a good idea to buy tickets inadvance, since the brunch tends to sell out, especially during the busy summer months. Call the number below to reserve tickets or purchase them online and receive them by mail.
Next, get there early enough to find a good place to park in time to be in line about 10:15 am. Greeters start taking your tickets about 10:30 am and if available, sell them to folks who don't have them. Seating is first come, first served; yet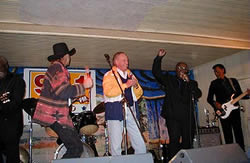 another good reason to arrive a little early, especially if you want to sit up close.
Once you stake claim to a spot, belly on up to the bountiful buffet catered by the Gristmill restaurant.This popular neighboring riverside eatery prepares and serves a scrumptious smorgasbord, which, like the road and the party that Robert Earl made famous, goes on forever and never seems to end. Get ready to savor an all-you-can-eat taste bud pleasing feast that makes you think of your Granny's home cooking.
While you enjoy the delicious assortment of scrambled eggs,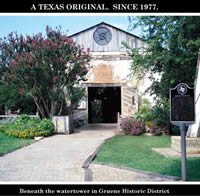 migas, turkey breast, bacon, sausage, cream gravy, fresh fruit and vegetables and other mouth-watering sides, Bret Graham and the Spirit Lifters provide the perfect musical backdrop. With his unique Texas twist on Gospel classics like On the Wings of a Dove, you can't help but end up with a Bright Ray of Sunshine in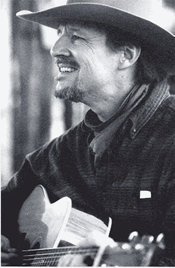 your Heart, another of Bret's original hits.
Some Sundays, inspirational speaker and author, Buckner Fanning, delivers a memorable punch line or two. Even skeptics who may think this sounds too much like church for their comfort zone, quickly realize that Buckner is not preaching; he's just sharing humorous reminders about counting life's simple blessings.
About the time you think you're getting full, the irrepressible Bells of Joy take the stage to serve up a heaping helping of authentic, New Orleans style Gospel. The super-charged music and powerful vocalists quickly begin building a fire under the listeners, making even the most laid back spectator sit up and take notice. The dynamic lead singers reach out, literally, and encourage the crowd to hop on board for an unforgettable Joy Ride.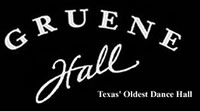 Soon you'll see a wave a smiling faces, tapping toes, and clapping hands singing, swaying, and sometimes, dancing along to the resonating rhythm. A few songs after the Bells' million-seller Let's Talk About Jesus, young female vocalist Selina Affram dishes out some more, including her skin-tingling version of Amazing Grace.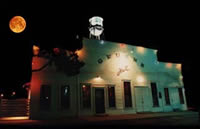 When the attentive attendants remove your dishes and graciously refill whatever you're drinking, get ready for the grand finale. When the Saints Go Marching In almost always gets a few bashful fence-sitters up and on their feet, along with the Gristmill staff, waving their towels to the refrain.
Although it doesn't come with a money-back guarantee, it's hard to imagine anyone leaving the Gospel Brunch without being full to almost bursting. This Texas-sized appetite-pleaser will inspire you to come back to fill up again and again. And that, my friend, is the Gospel truth!
written by Jane Moore
Gruene Hall Gospel Brunch
2nd Sunday of every month (except January)

www.gruenehall.com
1281 Gruene Road
New Braunfels, TX 78130
830-606-1281
(830) 629-5077 ticket line

Information on lodging, restaurants and other area attractions:
www.gruenetexas.com
(830) 629-5077
1601 Hunter Road
New Braunfels, TX 78130